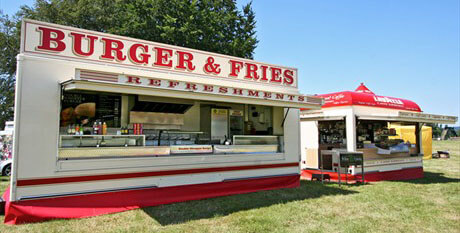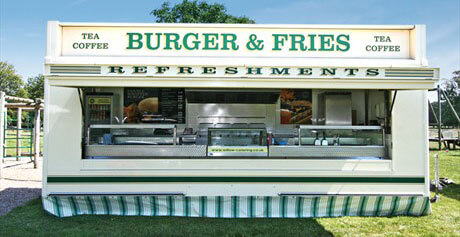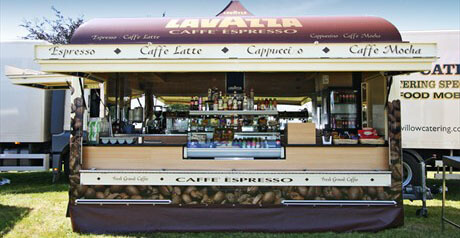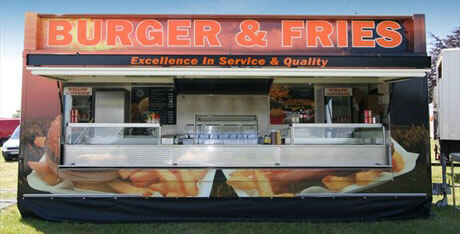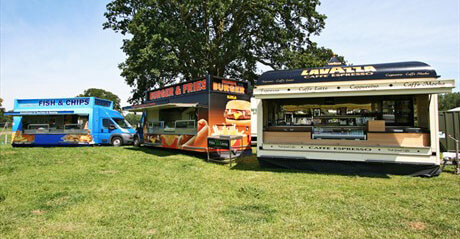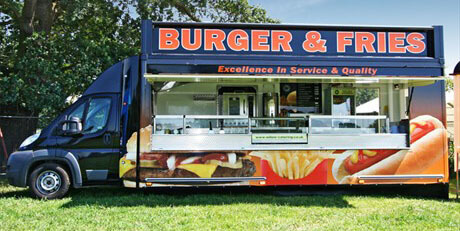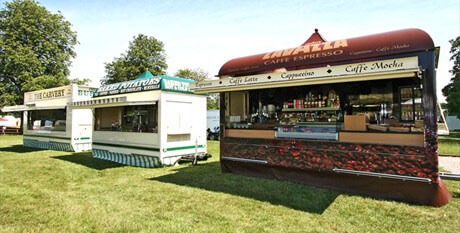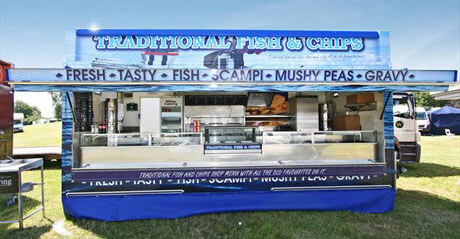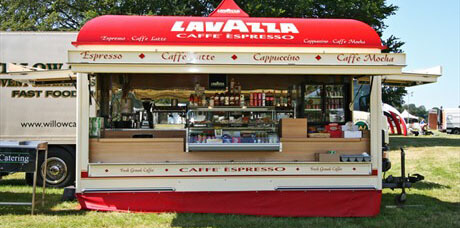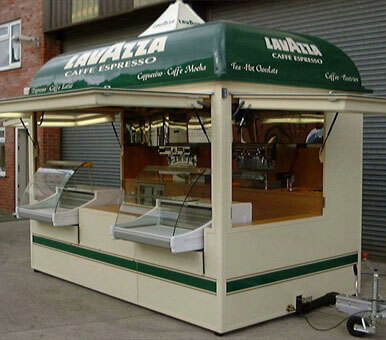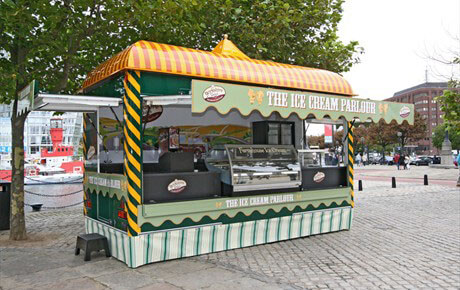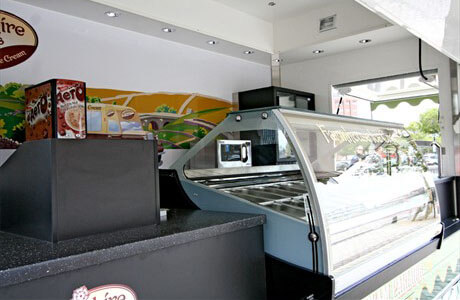 Catering Trailers
Custom designed mobile catering units with impressive single or multiple opening side canopies. All units are supplied on galvanised chassis with the latest 30mm insulated panels for greater strength and improved finish.
High gloss exterior finish
Bespoke design
Hand finished to customer specification
Choice of colours
Single or multiple canopies
Illuminated roof signs
Under canopy lighting
Unit can also be supplied with the following options:
Roll out St/St counters
Built in cellar room
Multimedia entertainment systems
Raised (dome) style roof
St/St Extraction canopy
Display refrigeration units
Built in Oven and fryers
Sign writing or complete wrap
Did you know we also offer a full design consultation service?